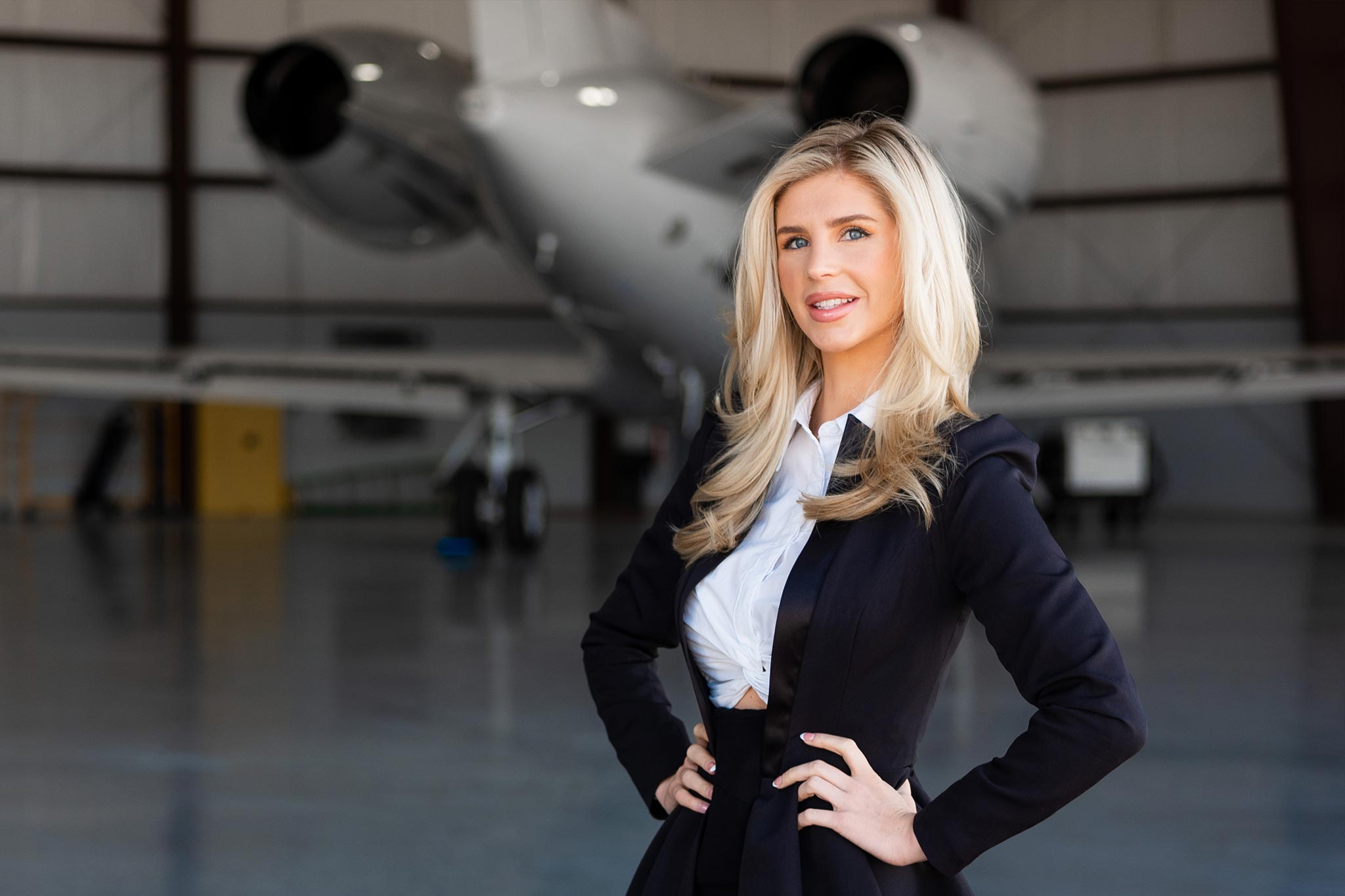 Behind the Scenes at jetAVIVA: Samantha Harris
Meet Samantha Harris, one of the newest members to the jetAVIVA team. She is a Sales Operations Specialist and supports the Citation XLS, XLS+, Latitude and Sovereign markets.
Samantha has been part of the aviation industry since she was 15 years old working with her family's company, JetLoan Capital in financing private jets. During her senior year of high school, she rode horses competitively at Winter Equestrian Festival in Wellington and began taking flight lessons.
Since then, she has earned her private pilot's license and graduated from Florida Atlantic University with a bachelor's degree of Communications and Spanish. While she was finishing up college, she sold her first airplane while working for Global Wings in Boca Raton. Her skills in marketing came from managing JetLoan Capital's CRM system and creating unique marketing campaigns. Samantha has a broad range of experience within the private aviation industry. From working as a CSR at Atlantic Aviation to specializing in marketing projects for various aviation companies. Most recently, Samantha was working as a flight specialist at Clay Lacy where she implemented her skills in marketing and CRM systems.
Samantha grew up in the world of aviation and spent her time show jumping the Hunter A-Circuit. She currently has her private pilot's license and lives in New York City. Samantha enjoys traveling and also lived in Los Angeles, California for a year after graduating from college. She loves flying, fashion, and volunteering at animal shelters. Her goals for the future are to earn her instrument rating for the Cirrus and compete in the Grand Prix.