Sales Director: Jade Hofeldt
Each month at jetAVIVA we will be profiling one of our rockstar sales directors so you can get to know the people responsible for delivering on our company's mission. This month – we invite you to get to know Jade Hofeldt!
Jade is a passionate aviatrix and all-around aviation rockstar! She knew from a young age after listening to stories from her pilot grandfather that she was destined for a career in aviation. Following high school, she attended Purdue University's Aviation program and received her Bachelor of Science degree in Professional Flight. She is now a CFI/ CFII/ MEI, ATP and rated in the Citation 525 series jets, and is also a Cirrus Standardized Instructor Pilot with her tailwheel endorsement. She has time in over 45 different aircraft models from a Cessna 162 Skycatcher to a Citation CJ3 and is always eager to add more!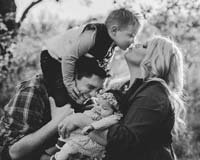 Jade entered the aircraft sales industry as a ferry pilot for a company based in Southern California and transitioned to join the jetAVIVA team in 2013. Here she is jetAVIVA's Citation Mustang Market Expert and when she's not slinging Mustangs she is equally busy mommin' it on the fly!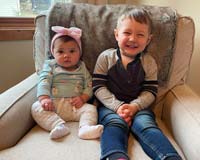 She and her husband Matt are owners of Capital Flight, a Cirrus and Aviat Husky flight training and service center located in Middleton, Wisconsin. And as if living and breathing aviation wasn't enough for the two of them, they also have two small children which they named Jet Alan (Jet A) and Afton Sky. Jade is a former competitive water-skier and during their family downtime they pack up the children and small dog into their Cirrus to enjoy time away at their lake cottage boating and skiing. You can find the Hofeldt family annually at EAA Airventure in Oshkosh where Jade is always willing to meet up with other aviation enthusiasts and share her passion for flight.