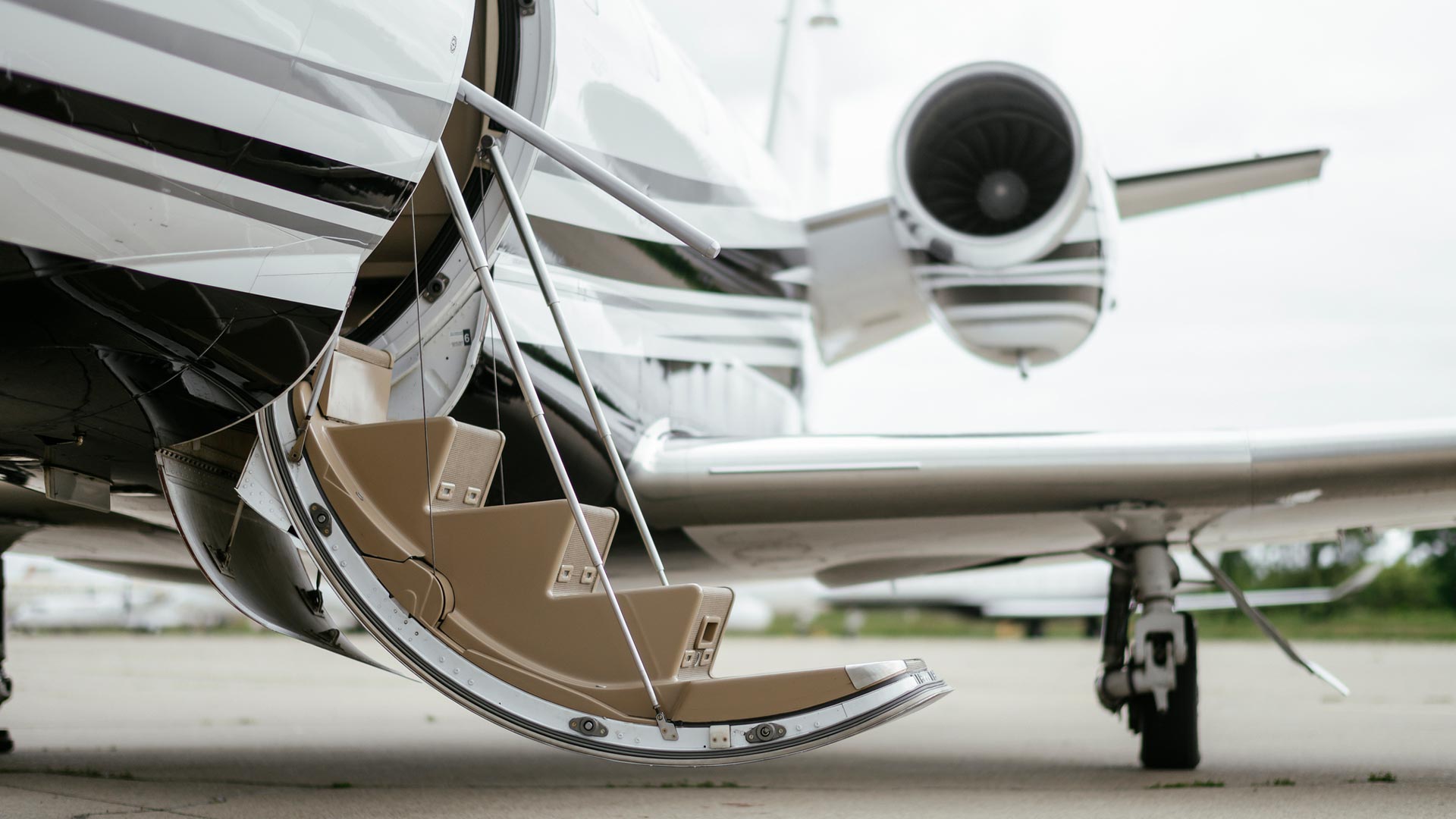 Impact of Charter & Fractional Industry Challenges on Pre-Owned Sales
Pre-owned aircraft inventory levels have been on the rise in 2023, but prices are holding steady in most markets. With the recent announcements by Jet It and bankruptcy rumors circling Wheels Up and VistaJet, the used market may be looking at significant changes on the horizon. In this latest issue of the jetAVIVA blog, our sales professionals explore what this could mean for buyers and sellers in the months to come. 
After reporting losses in 2021 and 2022, Jet It grounded their fleet and subsequently announced a full shut down of the business in May of this year.  This placed immediate pressure on the fractional owners of their fleet of nearly 20 Honda Jets as owners began placing their aircraft on the open market. 
In addition, the financial health of Wheels Up has been under increased scrutiny for some time. Despite recent attempts to salvage the business through financing options, and support from investors, their CEO and founder resigned, and as of June the company has reportedly been in talks with Kirkland & Ellis, a well-known bankruptcy law firm as stocks plunged by more than 60%. These are just rumors, though, and per the company's latest announcements they are continuing to focus on their profitability efforts. The Wheels Up fleet is comprised of around 120 aircraft, including 70 King Airs and over 30 Hawker 400XPs. 
VistaJet has also been in the news lately. Just over a month ago, The Financial Times reported that the business's debt had doubled to $4.4 billion, cumulative net losses of the last four year period were $436 million, and that cash on hand had dwindled to $134 million against $831 million in pre-paid flights. VistaJet's fleet numbers 360 owned and/or operated aircraft including 43 Bombardier Globals and nearly 70 Challenger 300s and 350s. 
These three firms alone control 500 aircraft. If their aircraft were to suddenly hit the market en masse, the impacts would be significant for clients who own these makes and models. Competitive models will also see downward pricing pressure as the market seeks to accommodate the influx in inventory.  Our team explores the specific impacts on the King Air and Citation Excel below. Our guidance for sellers? Get ahead of this. If you are thinking about making a move, the time is now. 
King Air Market – Max Oberbroeckling, Sales Operations Specialist
Should the largest operator of King Air 350is "go under" this would add a large influx of 350is to the market and drive prices down overall. In a market that has never seen more than 20 listings at a time, 60+ new listings would flip this market on its head. Downward pressure will force sellers to compete on price like this market has never seen before. Pressure to reduce price will affect more than just the 350i market. This will force price reductions in the 250 market as 350i and 250 pricing begin to overlap. No one knows for certain exactly how this will impact the market but King Air buyers could find opportunities at prices we haven't seen in several years, possibly ever.
Citation Excel Market – Kyle Delphon, Sales Director
The Citation Excel is one of the most popular chartered business jets of all time and has seen a huge value boost of the last two years with high demand and low inventory market conditions. Owners who wanted to move out of their aircraft had little trouble doing so and saw record low days on market combined with record prices. Moving into 2023, demand remained but pricing started to slip and has hit its lowest point in 12 months as of this writing. With these already softened market conditions, the uncertain future of one of the largest Excel operators in the world could have massive repercussions on the value of these airplanes. 
Wheels Up owns seven Citation Excels currently. If we saw those aircraft all hit the market today, the Excels would be at the highest inventory level since December of 2021 when 15 aircraft were for sale. The average pricing at the time was $2.696M. Looking at the data, it's easy to see how a large influx of inventory could send the Excel values back into the sub $3M range. 
For owners who are looking to upgrade or move away from their Excel, the time to capitalize on its value is now. Each day that goes by is likely to be money left on the table. jetAVIVA is a market expert in the Excel market and we continue to monitor these events on a daily basis. Contact us today to see how you can take advantage of the market before it shifts any further."