Introduction: So, is it "Excel" or "XL"?
This is the first segment of jetAVIVA's Comprehensive Guide to the Citation 560XL Series.
Sign Up to Receive the Citation 560XL Guide in Your Email Inbox
Introduced in 1996, the first Citation Excel was delivered in 1998 and Textron continues deliveries of this popular jet as of 2019, with the updated variant, the XLS+, making the fleet size a whopping 949 aircraft in operation today. Of those aircraft, 365 are Excels, 328 are XLSs, and 256 are XLS+s. If you want to learn more about the history and differences between these models, I invite you to watch our 560XL Series Review video here:
The most common question I get when I tell people I'm the 560XL series expert for jetAVIVA is, "What is the proper spelling when referring to this aircraft: 'Excel' or 'XL'"? The answer is, technically, "both". The airplane's official, marketed name is the "Citation Excel". However, like every certified aircraft model, an official serial number designation is given, and in the case of the Excel, that serial number designation is 560XL-XXXX (the last four digits representing the unique serial number). So, "XL" was picked up early as a quick way to write about the Excel. Incidentally, nowadays, that "XL" terminology encompasses all three models, the Excel, XLS, and XLS+. So, there… do you feel smarter now?
Another interesting fact about the XL fleet is that a staggering 28%+ of all XLSs in operation today are operated under fractional ownership programs, like Netjets and Wheels UP, who clearly see the value, efficiency, and popularity of this aircraft model.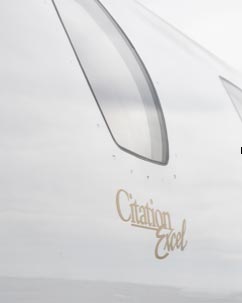 As someone who follows these markets very closely, I'm excited for the much-anticipated Garmin G5000 cockpit retrofit for the XL to come out, certification for which has now been pushed to end of Q2 of 2019 (which is cutting it a little close for those of us waiting to do this upgrade to achieve ADS-B compliance). I'll be writing about this upgrade in a few weeks, so stay tuned.
There is a lot more to know about these amazing jets, which bring me to the whole reason for creating this Comprehensive Guide covering the XL lineup. jetAVIVA is a top dealer/broker in the industry through the vast number of transactions we handle each year, including Citation XLs. Over the past two years, we have closed more than 200 transactions, most of these through repeat business and long-time clients. Our success is not by accident. We understand our clients' needs, protect their interests and bring tremendous value to the entire sales and acquisition process. It doesn't hurt that we love airplanes and love our jobs, too.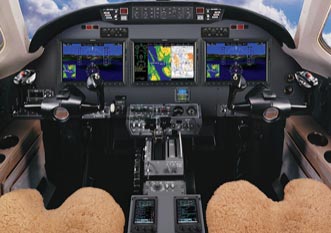 This Guide is our way of providing value to our many Excel/XLS/XLS+ clients, including past, current, and future ones. This series will focus on several areas: providing current and prospective owners valuable information related to aircraft values; what we are seeing in pre-buy inspections and how this can help you as a buyer or seller; and, what new technologies to look for if you plan on holding on to your airplane for a while. We'll also touch on paint and interior upgrade options and even explore upgrade paths when figuring out the best time to "trade up" and move into your next aircraft.
Questions? Contact Kandi Spangler via email: [email protected]