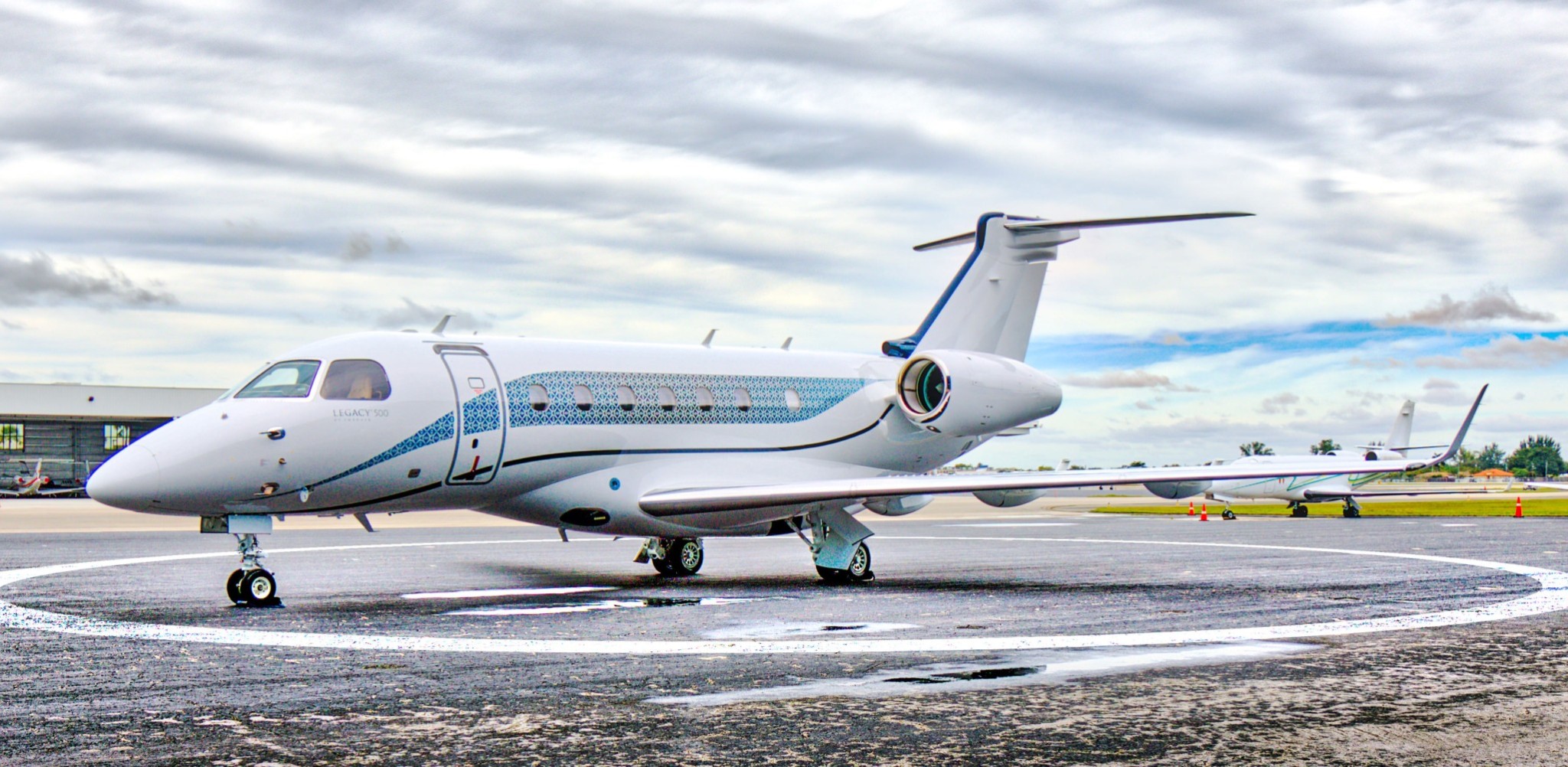 Embraer's Legacy and Praetor Jets: A Legacy of Excellence
In the realm of mid-size business jets, the Embraer Legacy and Praetor series stand out as a testament to innovation and versatility. This family of aircraft can, at times, appear confusing due to the array of models, each with its unique characteristics. Let's delve into the Legacy and Praetor line-up, explore the distinct traits of each model and help you discern which jet aligns best with your mission.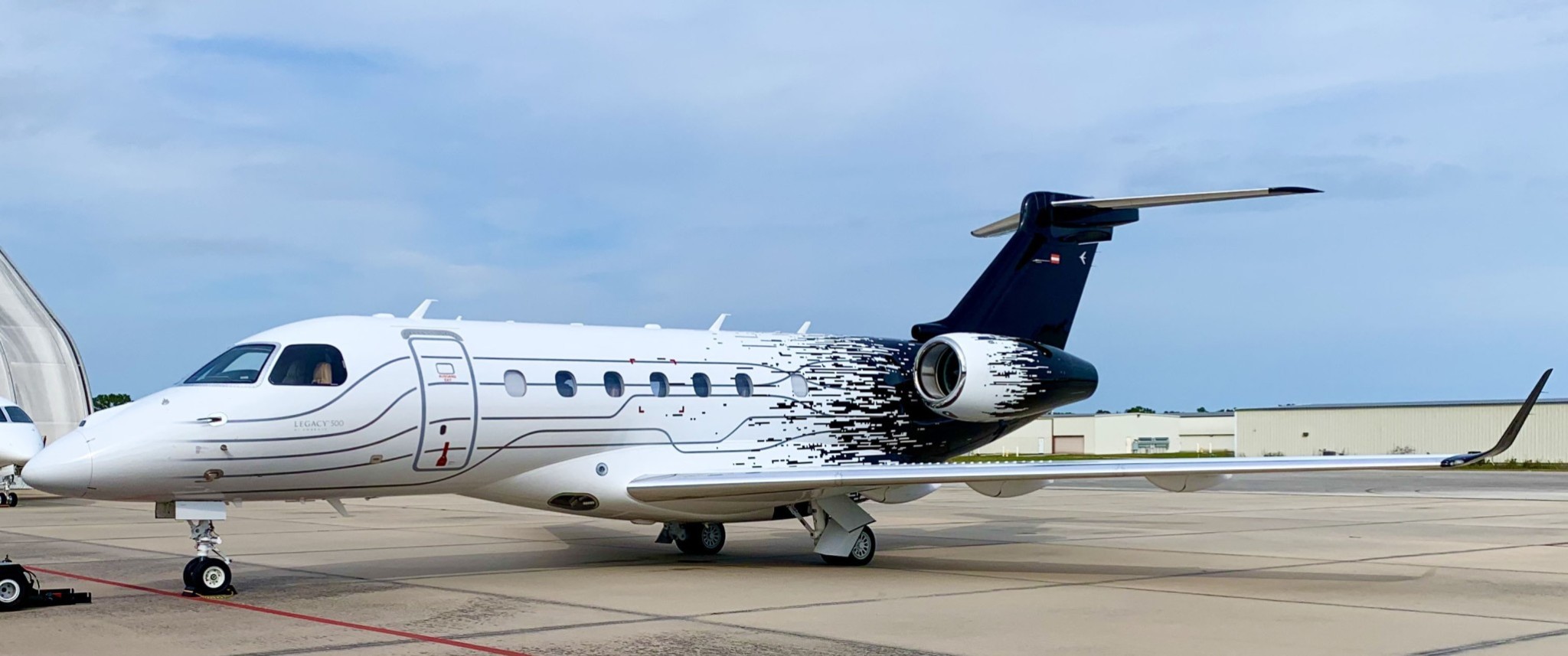 Legacy 450/500: Crafting the Foundation
Embraer's foray into the mid-size corporate jet market started with the unveiling of the Legacy 450 and 500 cabin concept mockups at NBAA BACE in 2007. Designed to bridge the gap between the Phenom 300 and Legacy 600, these aircraft shared an impressive 95% commonality. Notably, the Legacy 450 has a slight shorter length and range compared to the Legacy 500.
A trailblazer in its class, the Legacy series introduced the full Fly By Wire flight control system, a pioneering feature at the time. Enhanced by Predictive Windshear and Active Turbulence Reduction, this system not only assures safety, but also ensures a seamless flight experience for passengers. Armed with the latest cutting-edge Collins ProLine Fusion flight deck, the Legacy family revolutionized the mid-size jet market by replacing outdated avionics.
Both the Legacy 450 and 500 were powered by Honeywell HTF7500E engines, affording them a cruising speed of up to M0.83 and ranges of just under 3,000nm and 3,125nm, respectively. Inside, passengers were treated to a spacious environment with a flat cabin floor, lofty 6-foot ceilings and large windows allowing for natural light. The Legacy 450 can accommodate up to 9 passengers, offering an optional forward two place divan and rear belted lavatory, while the Legacy 500's longer fuselage allows for a standard 8 passenger double club seating layout with optional 3 place rear divans, belted rear lavatory and a forward observers seat.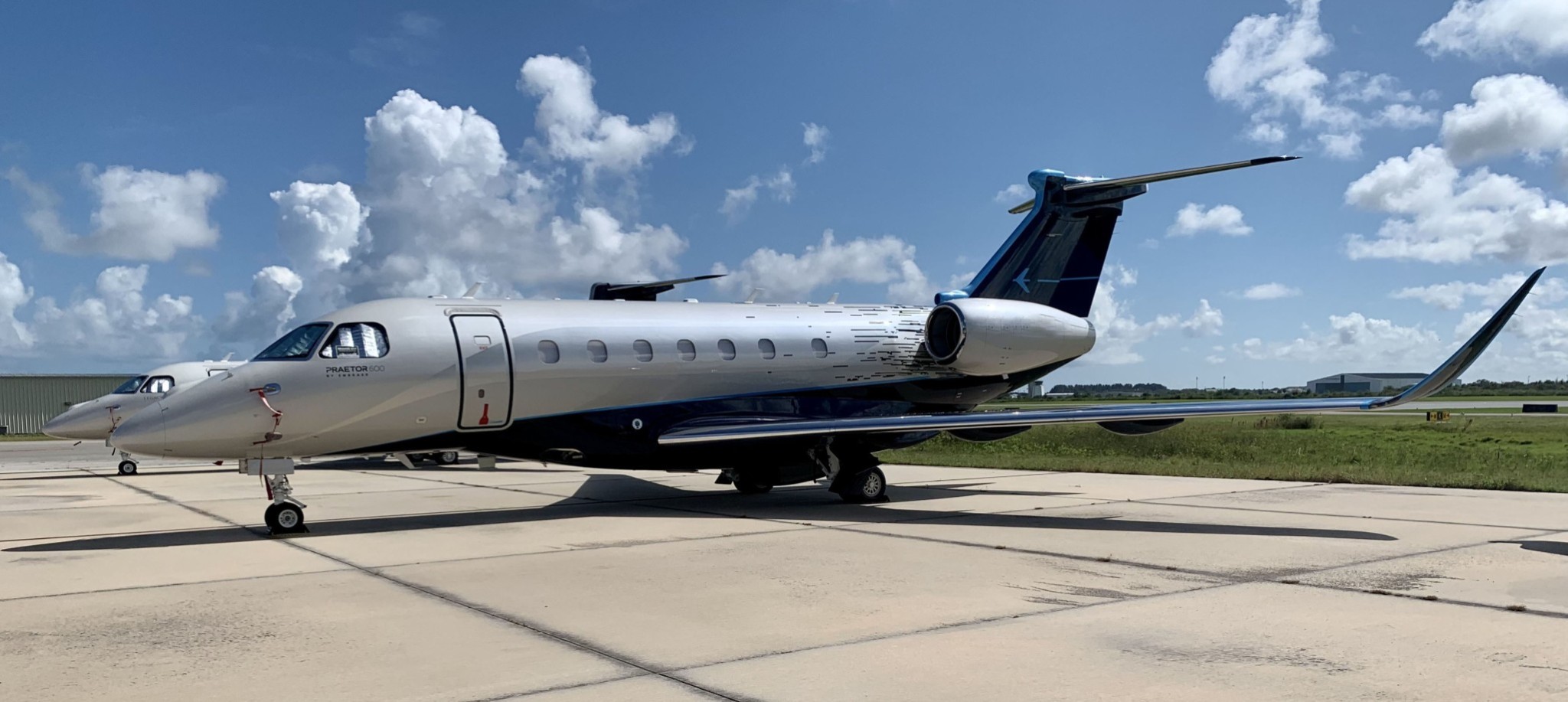 Praetor 500/600: A New Chapter
Building upon this Legacy, Embraer introduced upgraded versions at the 2018 NBAA BACE, renaming them Praetor 500 and 600, and propelling these aircraft to the forefront of the mid-size market. The Praetor 500 sports larger winglets, a redesigned interior and a fuel capacity increase (12,100lbs to 13,058lbs), pushing the range to nearly 3,300nm. Meanwhile, the Praetor 600, in addition to similar enhancements, saw and engine thrust upgrade (7,036lbf to 7,528lbf), an added aft ventral fuel tank and an impressive fuel capacity increase (13,058lbs to 16,000lbs) to achieve a class-leading range of 4,018nm.
To date, the Praetor series has seen significant success, with 42 Praetor 500s and 72 Praetor 600s delivered. Furthermore, Legacy 450 owners have the option of converting their aircraft to Praetor 500s at a cost of $500,000, however, due to extensive structural changes, this upgrade is not available to existing Legacy 500 owners.
Embraer's Legacy and Praetor jets have etched a lasting mark on the mid-size jet market, offering not only advanced technology and class leading range, but also a luxurious and comfortable travel experience.