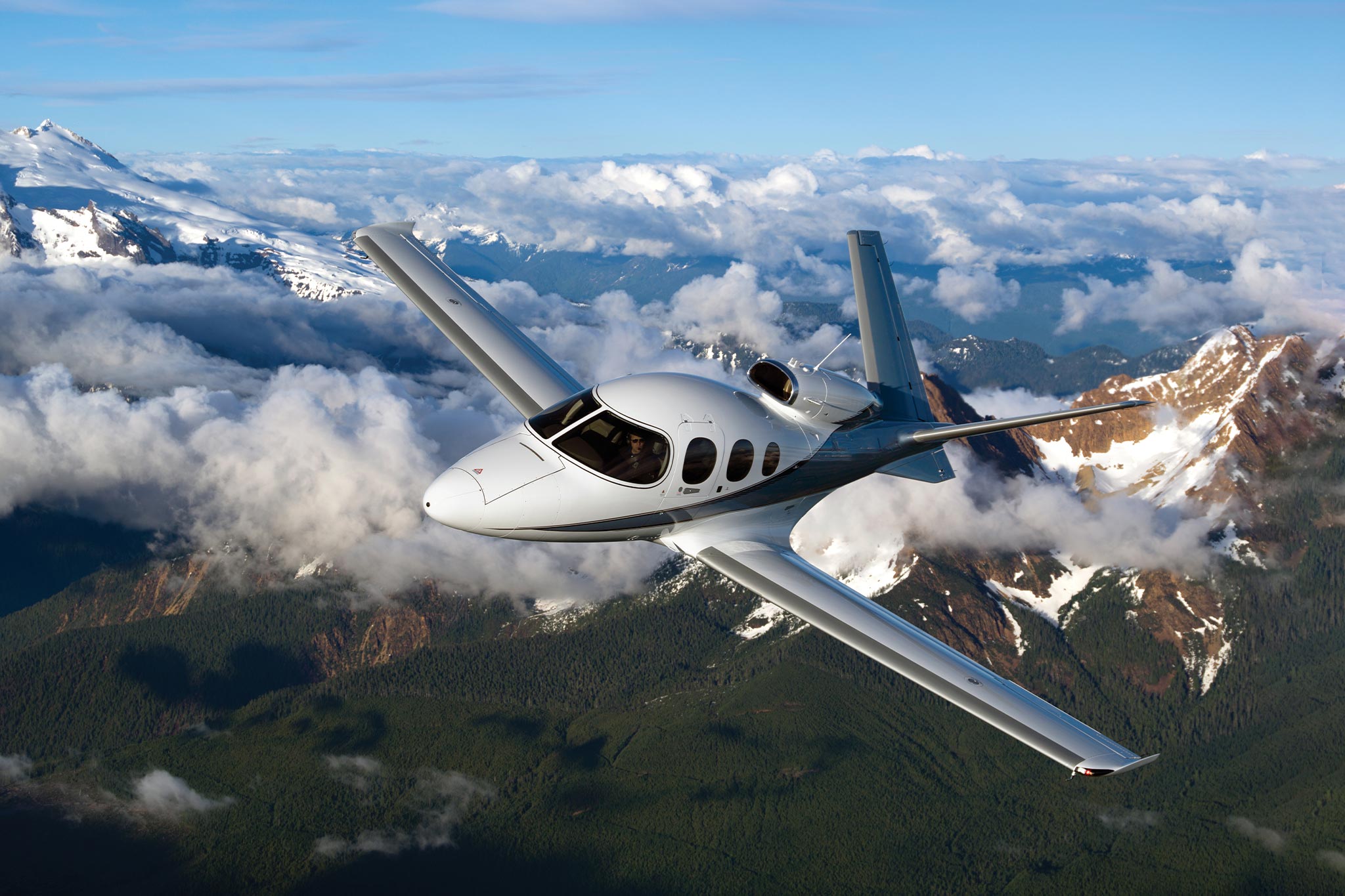 Author
Jade Hofeldt, Managing Director
The Vision Jet SF50 remains a sought after and capable jet for not only first time jet owners, but seasoned operators as well. With a rapidly growing fleet coupled with high demand, the factory continues to have an impressive backlog of orders. The entire SF50 Fleet (all model variants) now sits at over 400 aircraft – a 15% increase from only six months ago. In addition, there are nearly 50 G2+ aircraft at the factory awaiting delivery to end users.
Q3/Q4 of 2022 saw both a large increase in inventory & transaction volume compared to the first half of the year. With the G2 continuing to lead the pack in total fleet size, it was no surprise it also led in total pre-owned sales for 2022 (as compared to G1 and G2+) and with 37 total Vision Jets trading hands in Q3/Q4 alone (an average of six per month), there is no question this market remains one of the most liquid in light jets.
Earlier G1s are selling in the low-mid $2M range. 2019 – 2020 model years are priced in the upper $2M to lower $3M range and pricing for the latest model years continues to be at/above factory new pricing due to the new delivery backlog ($3.5M+). Pre-paid JetStream programs, hours, pedigree and equipment will all have a significant impact on final pricing (average values range from $150K – $310K).
The Vision Jet saw its first two CAPS (Cirrus Airframe Parachute System) pulls in 2022 (September and November). Both outcomes resulted in four total lives saved with final NTSB reports yet to be released. The combined SR/SF fleet has over 9,365 single engine aircraft put into service since the first SR delivery in 1999 and there have been 120 total successful CAPS saves with 241 lives saved. When we combine this with the Cirrus SR accident rate (per 100,000 flight hours) coming in substantially lower than the comparative industry rate, it shows an extraordinary accomplishment in both design and continued emphasis/investment in training by
Cirrus Aircraft.
With demand remaining strong from current SR owners looking to enter the jet world coupled with existing SF owners looking to move up to newer airframes, it's important to acknowledge that Cirrus has not only impacted general aviation, they have changed it. While other manufactures may be able to take a pilot from a single piston and move them up to larger airframes and turboprops, no other manufacturer has proven as successful as Cirrus in moving those newer to aviation folks and freshly minted pilots into a jet…. and come on, who doesn't want to fly a jet?
A rising tide raises all ships and we are seeing this as Vision Jet owners (who may have NEVER entered the jet world had it not been for Cirrus) are quickly gaining experience, confidence and desire to go higher, faster, further and carry more. The only problem? The G2+ doesn't do enough, and we are starting to see a healthy number of Vision Jet drivers move into Citations and Phenoms (with very few who will look to move backwards). Will this impact Cirrus? Short answer, no – as they continue to innovate and draw future pilots into aviation who will excitedly take the place of anyone moving to another product line. Do we hope to see Cirrus announce a larger variant? Unequivocally yes. Finally, the announcement of a 2nd simulator coming to Knoxville is good news, however, the lack of training slots is likely to continue due to a rapidly growing fleet, additional demand coming from pre-owned sales and existing SF50 type rated pilots (900+ currently in the world) needing recurrent training. Quick advice for those looking at pre-owned options? Know your training path and timing before purchasing an asset that could quite possibly sit for 6+ months without a qualified pilot to get that beautiful bird in the sky where it belongs.
Click here to read the full State of the Market Report.