It's the most wonderful time of the year (well at least for aviation lovers like myself)!
In just a few days, attendees in excess of 600,000 and 13,000+ airplanes are expected to descend upon Oshkosh, Wisconsin for the 52nd year since the 1st Experimental Aircraft Association (EAA) Annual fly-in convention took place at KOSH.
While the EAA originated in Milwaukee, WI (now Timmerman field) with roughly 150 registered attendees at its first annual gathering in 1953, the convention quickly outgrew its site and briefly moved to Rockford, IL in 1959 before coming back to WI for the 1970 convention where its had its home ever since. OSH sits in Class Delta airspace, and while it can be a quiet airport to fly into most times of the year, AirVenture moves the needle to the extreme, with an average of 127 takeoffs/landing per hour and just under 17,000 total operations during the span of the event ("1 operation" = 1 takeoff or landing). The best of the best Air Traffic Controllers are selected from different FAA Air Traffic Facilities around the country to run tower operations at KOSH during what many refer to as the "Super Bowl" of Air Traffic Control.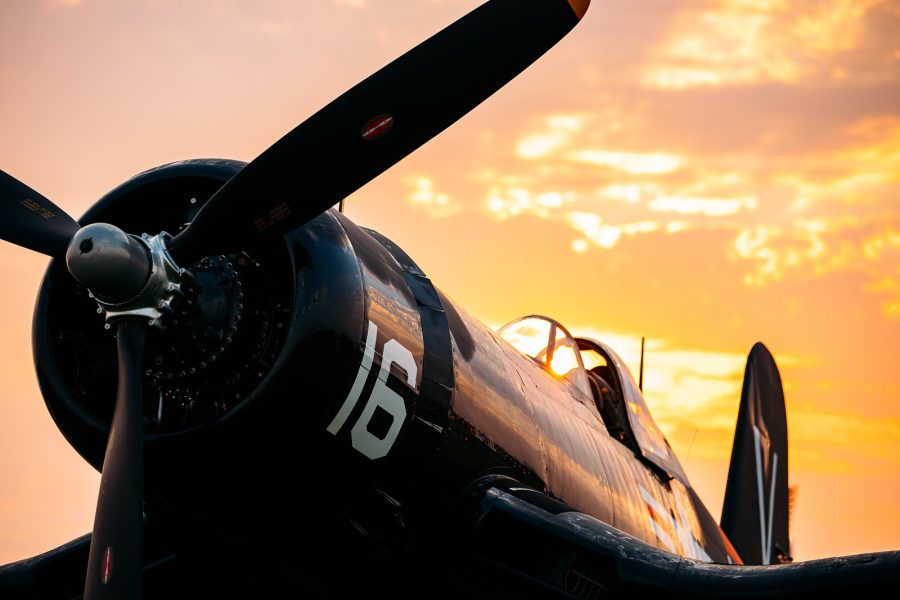 AirVenture is put on by the EAA (and countless volunteers), an organization that started out in 1953 as a small group of aviation enthusiasts meeting at founder Paul Poberezny's home, working to assist one another building their own aircraft. Over 69 years, this gathering has managed to take reins as the world's largest aviation gathering and probably one of the largest gatherings of enthusiasts in general, likely only competing with Sturgis Motorcycle Rally for the title.
The weeklong fun can prove overwhelming and exhausting, and it is often met with relief when the week is over…followed quickly by depression the week is over, coupled with a countdown and excitement for the following year's event (yes, it's a vicious and emotionally exhausting cycle but I'd be lying if I said I didn't love it). SO much to see and so much to do, here is my top 10, don't miss list for EAA AirVenture (in no particular order):
Visit the Seaplane base — an often overlooked part of AirVenture as it requires a tiny commitment to get there, but trust me when I say the short bus ride from AirVenture grounds (or car ride if you have your own transportation) is 100% worth it! You will escape the craziness of the grounds and find yourself in a serene tranquil space as you watch a unique variety of seaplanes come and go.
Twilight Flight Fest — held at the 900' grass runway adjacent to the Ultralight Barn, this event has grown in popularity and is held Monday, Tuesday, Thursday and Friday at 8PM during AirVenture. From STOL (short takeoff and landing) to ultralights, powered parachutes, homebuilt helicopters, and more, you MUST put this on at least one of your evening schedules.
Night Airshow — held both Wednesday and Saturday of AirVenture from 8PM – 10PM, this is by far, my absolute, most favorite, takes the cake airshow EVER. The world's top air performers mixed with pyrotechnics, ending with one of the best firework displays (and my favorite, the wall of fire) is absolutely NOT TO BE MISSED.
SOS Brothers Beer Tent (aka bikini beer tent) — OK, so I realize this attraction is not endorsed by EAA, not part of AirVenture (well not officially anyways) and not even on the AirVenture grounds… however, this totally WI beer tent has become the unofficial gathering place, where I know I'll always run into old friends, meet new friends and perhaps even negotiate an aircraft sale over a beer. Just a short stroll away from the main gates off of Waukau Ave, look for the large yellow smiley face ballon high in the sky, and you will soon find yourself relaxing around a campfire or dancing the night away to live music every night of the week during AirVenture.
Dinner off AirVenture Grounds — If you find yourself tiring of the food selection on grounds when it comes to dinner, venture out and you will find some fun local hotspots that welcome the AirVenture crowd. A few of my personal favorites include: Fox River Brewing (great for a large group), Sakura Japanese Steakhouse (do the hibachi), Becket's on the Fox River (great views), and The Roxy (a traditional WI Supper Club). Of course, there is always the Papa John's trailer in Camp Scholler if you don't feel like venturing out!
Check out the Exhibit Buildings — 4 hangars located on "Celebration Way", you will find hundreds of Exhibitors displaying and selling in buildings labeled A, B, C and D. From the newest aviation gadgets, to the best new anti-fog spray for your readers and everything in between; you are sure to find something you can't live without in one of these four hangars. By midweek, you may also welcome the selection of companies offering up free test drives of their massage chairs…(ask me how I know).
Flight Experiences — Get the lay of the land in a Bell 47 helicopter tour (departs from Pioneer Airport behind the Museum), take a flight in the Ford Tri-Motor or experience a piece of history by taking a flight in one of the WWII Bombers (B-17 or B-25). Tickets go fast for these experiences so try and reserve your spot early; you won't regret it.
Runway 5K — This charity fun run/walk is a great way to kick off your day! Held on Saturday 7/30, the race starts at 7AM at the Ultralight Barn and all experience levels are welcome! A little exercise coupled with incredible views is sure to motivate you to sign up for this event.
EAA KidVenture — Inject excitement into the next generation with this kid-centric area designed for aspiring aviators. From the riveting booth (crowd favorite) to the intro to Electric R/C flying, to flight simulators, KidVenture is located at Pioneer Airport and offers so many opportunities for the younger ones to enjoy AirVenture on another level.
Static Aircraft Displays — from newly released models to concept aircraft; Celebration way is home to all the major Aircraft manufactures and is sure to offer some drool worthy airplanes that will keep you dreaming of your next airplane purchase…just say the word and I'm sure you can find a salesperson who will gladly take on your order!
So while I know I've missed a million other things you can do during AirVenture (EAA museum, forums, educational sessions, Flight Proficiency Center etc…), there you have it, my list of top 10 things not to be missed during OSH…and if you find yourself attending EAA AirVenture this year, let me know, I'll buy you a beer at the bikini (ahem, SOS Brothers) Beer Tent.
Hero Image: by Chris Miller, EAA AirVenture OshkoshFollow, Saturday Night Air Show.