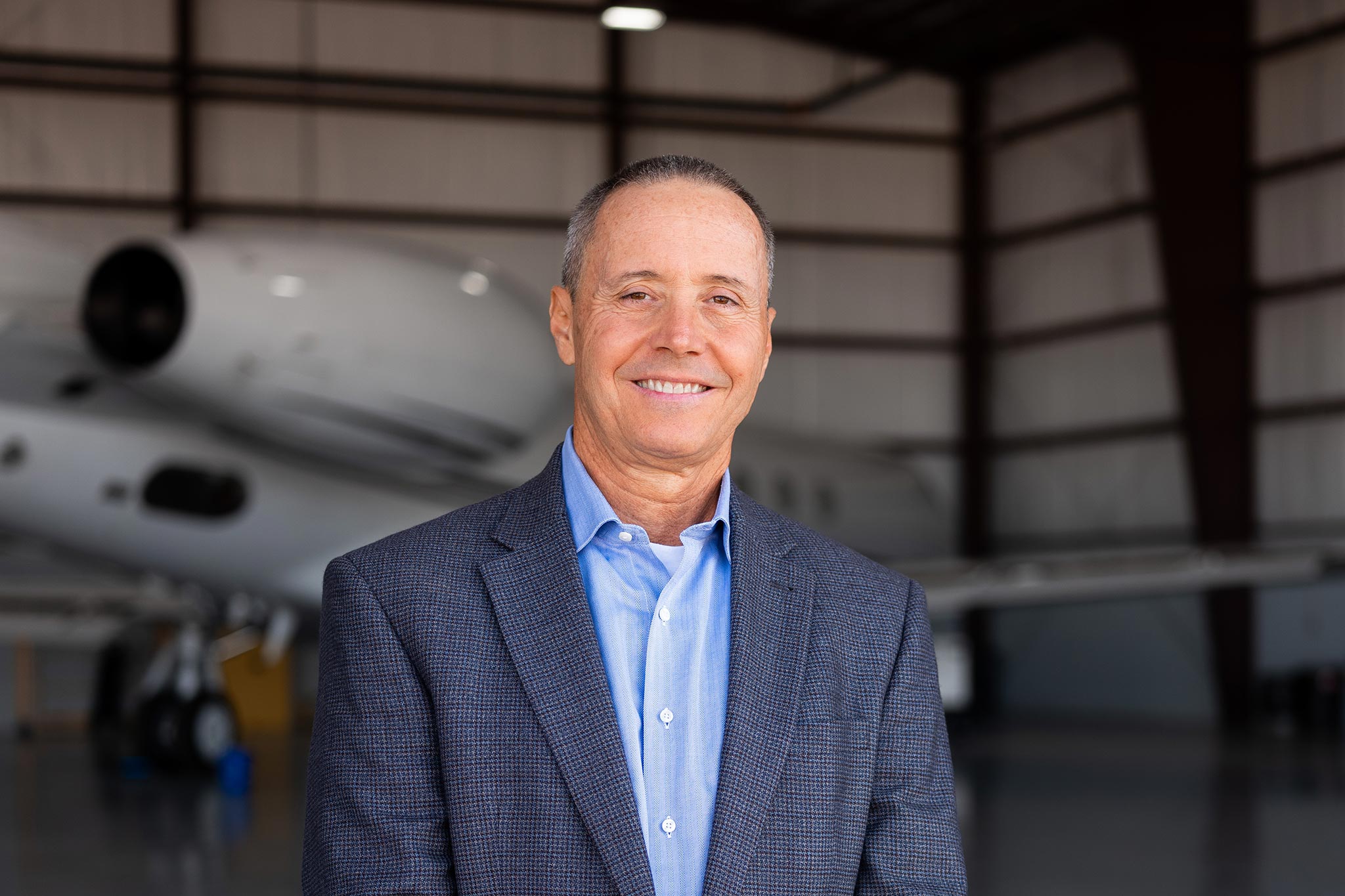 Behind the Scenes at jetAVIVA: Timon Huber
At jetAVIVA one of our core values is "Be Shockingly Good" which is why we added Timon Huber to our team! Huber recently joined the jetAVIVA team and supports the new sales department exclusively focused on Embraer products with President Ryan Scott and Sales Operations Specialist Egan Rzonca.
Timon was born and raised in Brazil and moved to the United States in 1982 to study. He has been married to his soulmate Ana for 36 years and together they have two children, a son, Nicholas, and a daughter, Lyla. Timon mentioned that sports and staying active are his therapy and keep him grounded. He is an avid cyclist and logs at least 100 miles a week! He played competitive soccer until his mid 40's and still plays on occasion as well as tennis.
He got into aviation totally by chance in 1983 while he was still in college. Timon says, "I was homesick, contemplating returning home to Brazil. When I learned of an entry level job as an office administrator at the Brazilian aviation company Embraer, the rest was history. I became hooked on the business side of aviation, fascinated by the engineering and global perspective of the industry. I learned on the go via the hard school of knocks."


Huber comes to jetAVIVA after 36 years with Embraer, he served the business in multiple areas covering procurement, finance, product support and most-notably, sales. Some of his career accomplishments include negotiating some of Embraer's largest airline accounts such as American Airlines, Republic Airways Holdings, Alaska Airlines, and Trans States Airlines as a Regional Vice President for the Commercial Aviation Division.
We are excited to have Timon Huber on our team as a Managing Director. He brings a wealth of knowledge and experience to jetAVIVA's new department centered around the Embraer product line. Huber adds, "I have always admired the customer-centric culture at jetAVIVA. I look forward to joining my longtime friend, Ryan Scott, as we together support the company's continued leadership in the Embraer pre-owned marketplace."