Business aviation veteran & leader joins jetAVIVA senior leadership; brings unequaled expertise to the Embraer market.
Melbourne, FL, May 27, 2021 — jetAVIVA, a worldwide leader in turbine aircraft sales, announces the addition of Ryan Scott to its senior leadership team. Scott will serve as President and oversee the company's Embraer market activities.
With more than 30 years in aerospace, Scott brings a wealth of industry knowledge, leadership experience and market expertise to his new role. Scott was a founding member of Embraer Executive Jets Division and served as Senior Vice President of Sales where he helped grow the brand to $2B in revenue. In addition, he was a key team member in the introduction of the ERJ-145 regional jet.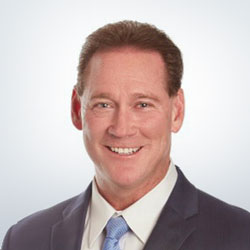 Most recently, he was Senior Vice President for Boom Supersonic, an OEM startup based in Denver, where he was responsible for worldwide sales and business development activities.
"Ryan is a highly respected professional with a proven track record of success. We are excited to have him as part of the jetAVIVA team as his unique talents and expertise will extend our capabilities on behalf of our clients," said Tim White, CEO of jetAVIVA.
Ryan Scott added, "From the inception of jetAVIVA in 2006, I have admired the professionalism and strong customer centric culture. I'm honored by the opportunity to work with such a dynamic and experienced team and look forward to contributing to jetAVIVA's continued growth."
The addition of Scott to the firm further strengthens the company's position as leaders in the Embraer markets. jetAVIVA has acquired, sold, or accepted over 200 Phenom 100/300s since 2008. In 2020 the firm led the industry in Phenom transactions and looks to maintain their position as market share leader in 2021.