When buying or selling a turbine aircraft, the Pre-purchase Inspection (PPI) can sway your realized cost of the transaction from tens to hundreds of thousands, even millions of dollars. This is precisely why jetAVIVA offers comprehensive PPI Management for our brokerage and acquisition clients at no additional cost.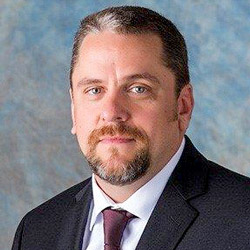 Meet Brian Beheler, jetAVIVA's new Director of Technical Services, joining Rick Sylvia. Brian and Rick are at the core of our Technical Services Department, and they help every one of our clients coordinate and manage the PPI process of the purchase or sale of an aircraft. Beheler's professional background and tenure in aircraft maintenance and operations proves he's a great ally to have in your corner.
14 Years as Mechanic / Lead Mechanic at Textron Aviation
3 Years as Service Sales Manager for Textron Aviation
3 Years as Quality Assurance Manager for Textron Aviation
Degree in Aviation Management from Embry-Riddle Aeronautical University
MBA in Management from Wayland Baptist University
Have a question for Brian?
Email him at brian.beheler@jetaviva.com or call +1.512.410.0295.