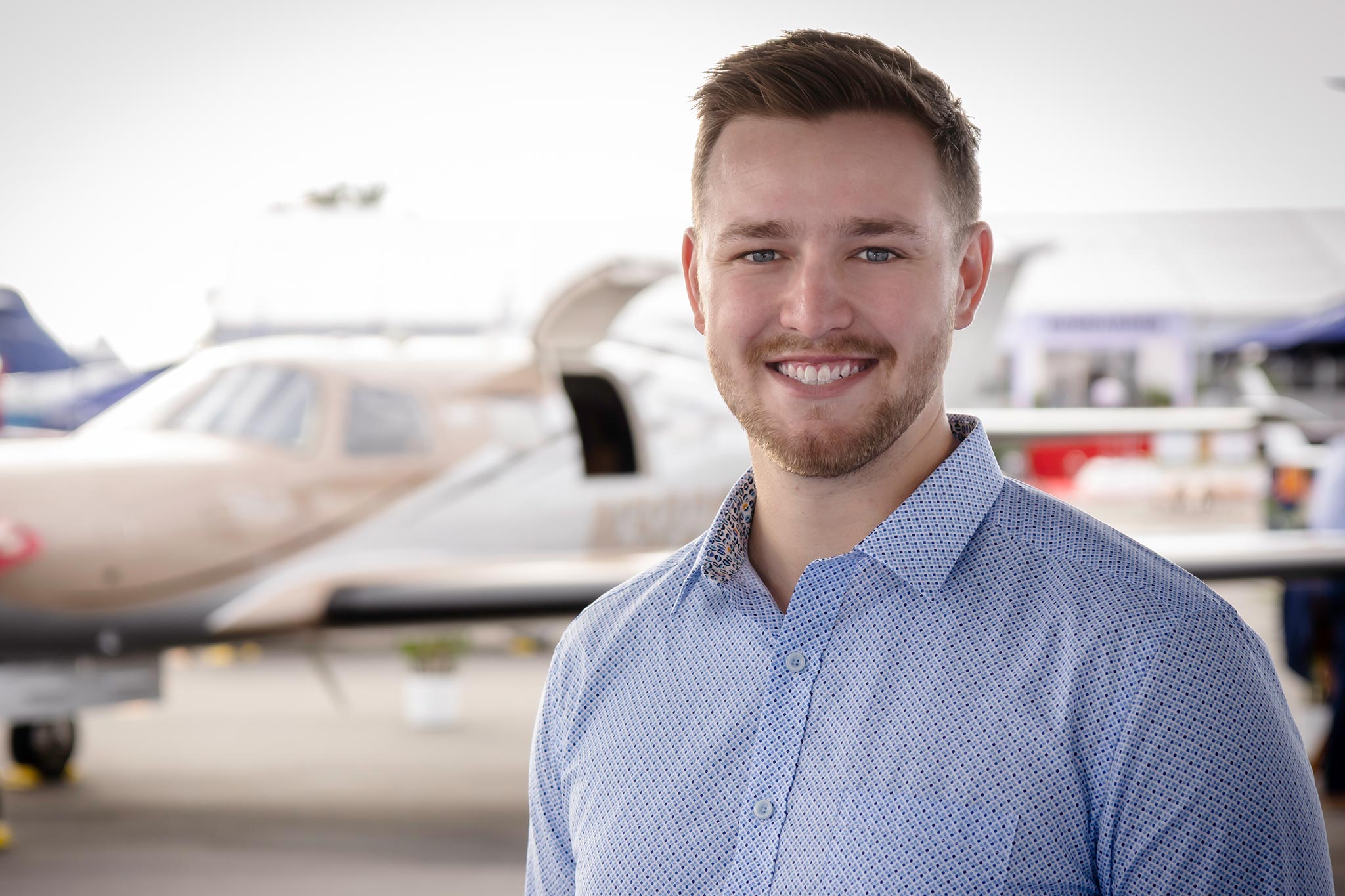 Behind the Scenes at jetAVIVA: Egan Rzonca
At jetAVIVA, one of our company's core values is "Be Shockingly Good" – We did just that with the addition of Egan Rzonca to our sales operations team. Egan has been on the jetAVIVA team since October 2021 and supports the new sales department exclusively focused on Embraer products.
Egan's lifelong passion for aviation stems from his first flight at four years old. He graduated from The University of North Dakota with a bachelor's degree in Unmanned Aircraft Systems. While in college, Egan got to fly the Boeing ScanEagle and the MQ-9 Reaper Simulator. He also holds Commercial Single and Multi-Engine Land with Instrument and CFI ratings. His aviation background includes working at Elliott Jets as a Sales Associate. Following Elliot Jets, he worked in Market Research at Embraer and helped develop their market tracking program. His experience and industry connections make him a great asset to jetAVIVA's newly formed Embraer-focused sales department.
Aside from aviation, Egan recently got engaged to his fiancé Catalina in Grand Teton National Park. Egan and Catalina live in North Carolina with their dog Izzy and enjoy hiking through the Smoky Mountains. They are "foodies" and love trying new breweries and restaurants and testing their own recipes. Egan is also a big Porsche fan and takes part in the annual Rennsport Dragon Rally in the Smoky Mountains.