In continuing its worldwide expansion efforts, jetAVIVA has finalized agreements to open a new sales office in Mexico, adding Mr. Gonzalo Quintana to manage all sales for Latin America, with a specific focus in business aircraft sales in Mexico.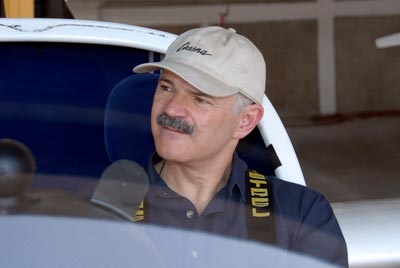 Mr. Quintana joins jetAVIVA with plans to continue his already-impressive career in business aviation, having been an integral part in the sales of over $900M worth of business aircraft. For the past 20 years, Quintana worked for the Textron Aviation Authorized Sales Representative in Mexico, selling new Citation business jets. And now, with over 30 years of experience in general aviation, Quintana has joined jetAVIVA.
"Having known Gonzalo for many years in the aviation industry, I am ecstatic to finally have him on our team", said Tim White, jetAVIVA CEO, of the addition of Quintana. "He brings with him a deep understanding of the business jet world, especially in Mexico."
Mr. Quintana is trilingual, with Spanish as his native language, and fluent in English and French as well. He holds a Private Pilot License and has sold everything from a Beech Baron to Citation Latitudes and a myriad of other business aircraft in between.
"It's a true pleasure joining forces with the incredibly talented jetAVIVA team", Quintana said, "and I look forward to serving our customers with a new level of service and value with our geographical presence."